4 till 6pm CET..Radio stad in the mix.
Listen again to the great mixes we played last friday.
DJ Tony Renzo- Back2Basics Ital 49
DJ CHez- Italo all the way 41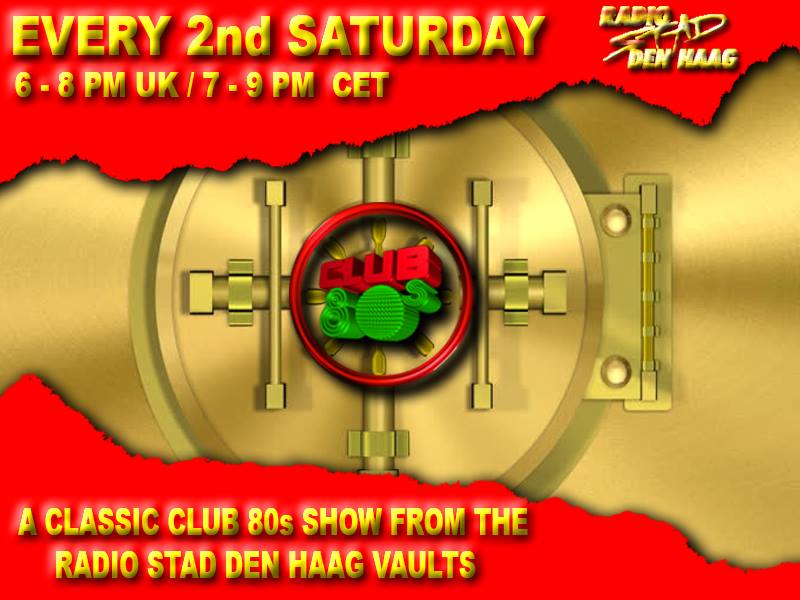 7 till 9pm CET…Time for Will Rrreid!
Club 80s Radio Stad Den Haag vaults show this Saturday is from around one year ago, July 2015! A full 2 hours of 80s, including gems from Lime, Nancy Martinez, Man 2 Man, Rofo, Sheryl Lee Ralph, Vivien Vee, Kim Wilde, Modern Talking and many more!

9pm CET; US DanceTracks. Tonight we have a brand new edition of US DanceTracks. Tune in at 9:00 PM this evening. As always Marcel Stewart and Maurice Hayes will play your fav US 80's tunes. Some of the records we will bring tonight: The Whispers, MC Hammer, Stevie B., Tricky Tee, Bar-Kays, Paul Hardcastle and Tony! Toni! Tone!. Ofcourse we have a great mix by DJ André, the Graveyard of the Grooves and some of the best US DanceClassics will be coming at you tonight as well.
For the best funk, freestyle, new jack swing, hip hop, electrofunk and RnB, tune in to Radio Stad Den Haag tonight for another great edition of US DanceTracks.